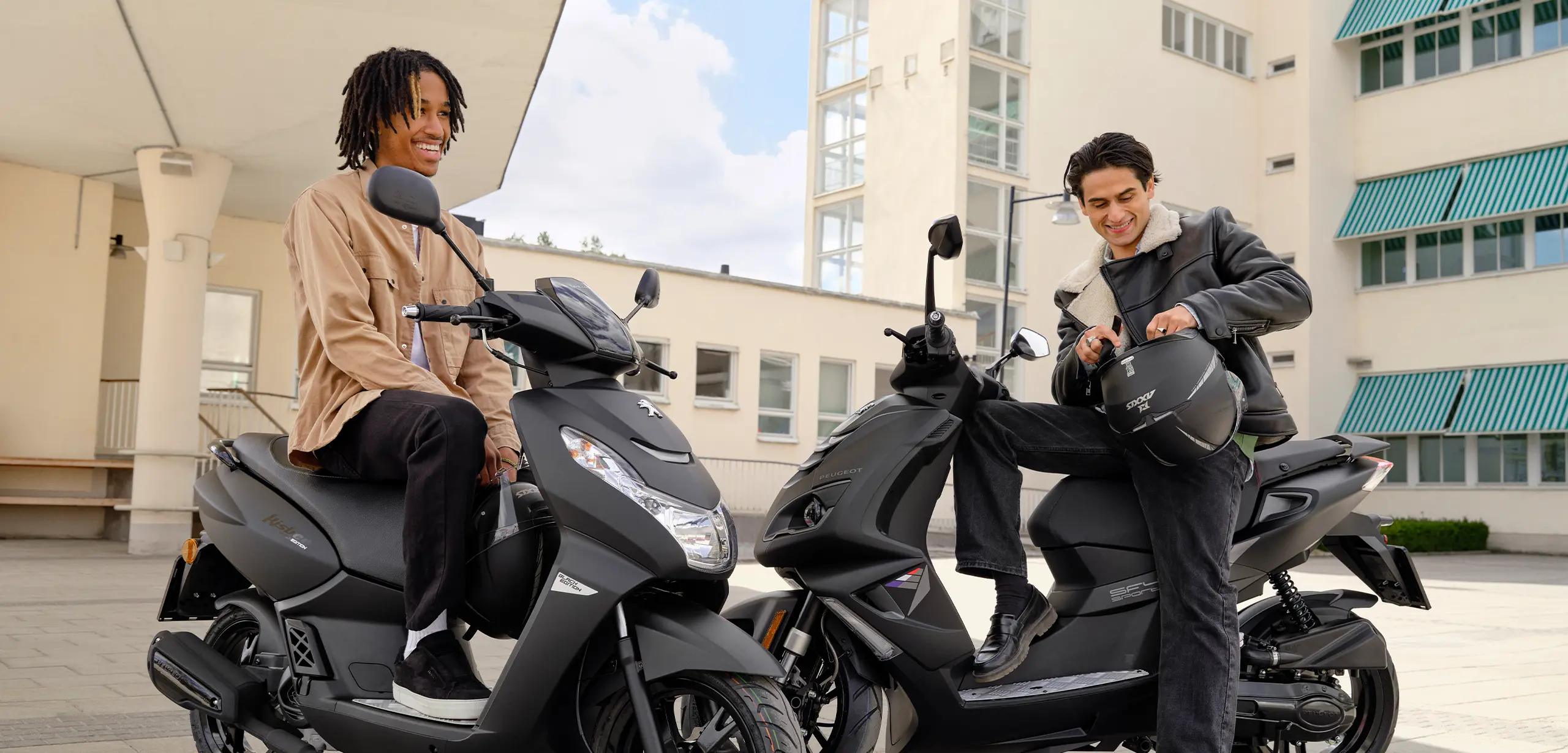 About HOJ
HOJ TWS is a supplier to specialized retailers in the Bicycle, Moped, and MX/MC industries, with a total of over 50,000 products.
For several years, HOJ TWS has been the largest supplier of mopeds in Sweden, holding over 30% market share and having 40 years of experience with brands such as Peugeot, Rieju, SYM, and Yadea. We are also a supplier of electric bicycles under our own brand TWS, which stands for Two Wheel Specialists. TWS has many years of experience in importing high-quality spare parts for bicycles and mopeds. We have 50,000 items in our warehouse in Tranås, occupying approximately 10,000 square meters of storage space equipped with modern inventory systems and IT infrastructure. We have a delivery capability of around 96% for orders received by 6:00 PM on the same day, from Monday to Saturday. Sportfack Cykel magazine has named HOJ TWS the best wholesaler in the delivery category almost every year since 2005.
We offer consumables (tires, oils, filters, spark plugs, etc.), accessories, personal equipment, and all commonly needed spare parts for the aforementioned segments.
Mopeds, spare parts, accessories, and personal equipment:
HOJ TWS AB provides a complete range of products in the Moped category. We sell mopeds (Peugeot, SYM, Rieju, and Yadea), high-quality spare parts for all common brands, accessories to enhance your moped's performance, as well as personal equipment for riders.
Wide range of spare parts and accessories for you and your bicycle:
HOJ TWS AB offers a broad assortment of spare parts for your bicycle. We also have all types of accessories you might need. Additionally, we provide personal equipment for cyclists.
Our products are sold by selected stores and workshops throughout Sweden. Our retailers can provide advice and offer repair services.
Welcome to HOJ TWS – Your reliable partner in the Two wheel industry!
We take pride in offering fast deliveries, exceptional service levels, and strong relationships with our retailers. Our commitment to delivering superior results has not only been recognized in the industry but has also been confirmed by our retailers in our latest customer survey. According to the survey, over 90% of our retailers rated our delivery times as excellent or very good. This is a clear testament to our retailers' trust in us to receive their products on time and meet their customers' needs.
Our service level has also received the highest ratings from our retailers. Over 95% expressed their high satisfaction with the support and expertise they receive from our dedicated customer service team. We always strive to be a valuable resource and find solutions to help our retailers succeed and achieve mutual growth.
We are not just a company that delivers products; we also build strong and long-term relationships with our retailers. Our latest customer survey showed that over 85% of our retailers feel that we work closely together to promote mutual growth.
When you choose HOJ TWS as your wholesale partner, you can be confident that you are getting a reliable and professional ally. We aim to exceed expectations and provide you with the support and expertise you need to drive your business forward.
Please do not hesitate to contact us to explore how we can assist you. Welcome to HOJ TWS, where fast deliveries, outstanding service, and strong relationships are our passion!